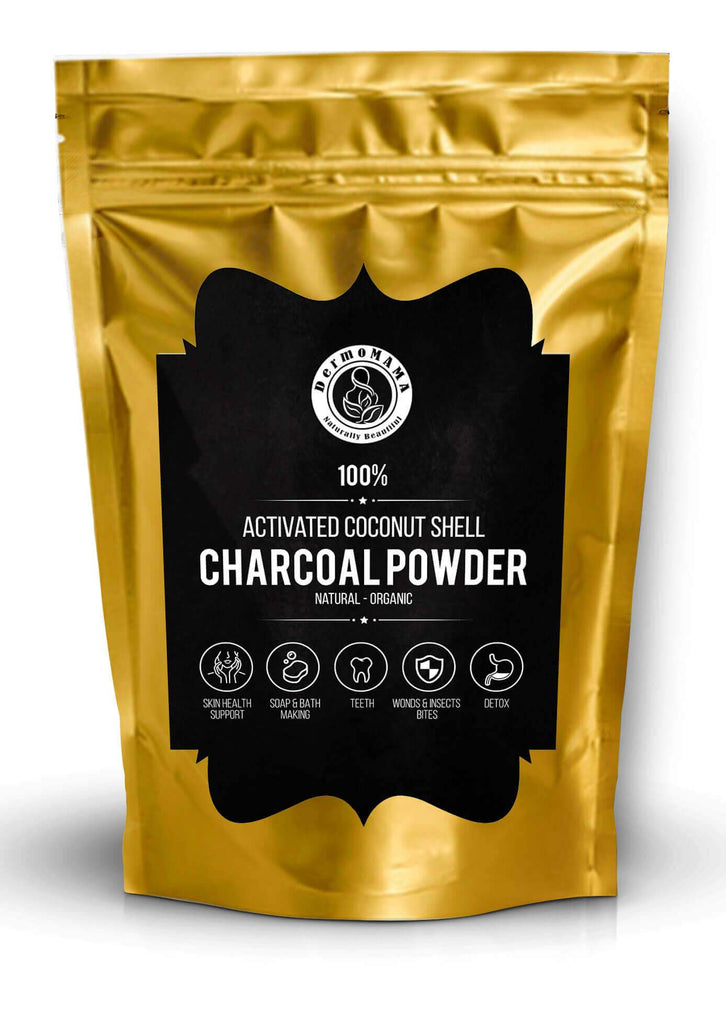 What is Activated Coconut Shell Charcoal Powder?
Activated charcoal has often been used since ancient times to cure a variety of ailments including poisoning. Its healing effects have been well documented since as early as 1550 B.C. by the Egyptians. However, charcoal was almost forgotten until 15 years ago when it was rediscovered as a wonderful oral agent to treat most overdoses and toxins.
Activated Coconut Shell Charcoal Powder– also called activated carbon – is made by processing charcoal with oxygen and either calcium chloride or zinc chloride. It was used medicinally by both Hippocrates and the ancient Egyptians, and it is still the poison remedy of choice in modern day emergency rooms. Why? Because it's highly adsorptive, which in plain English means it attracts substances to its surface like a magnet. Like absorptive substances which work like a sponge, adsorptive materials bind with certain compounds and prevent our bodies from using them.
What are common uses for activated charcoal powder?
Activated charcoal has a variety of popular uses: it can be used to relieve bloating and gas, for hair and skin, to treat insect stings and mild infections and even to whiten teeth. But how do you actually take it? Is it mixed with liquid? Taken as a pill?
Deep clean and purify your skin and hair
You can buy ready-made activated charcoal skin and hair care products'including pore treatments and exfoliating scrubs'from larger pharmacies and health food stores. But, if you want to make your own, the same powder you bought for whitening your teeth will go a long way for your skin and hair. Here are some ways to try it:
To make a clarifying face mask, add a teaspoon (5 milligrams) of powdered activated charcoal to warm or lukewarm water, until a paste is formed. Add a teaspoon of honey (5 milliliters) or aloe gel and apply a thin layer of the mixture to your face. Rinse after 5 to 10 minutes.
To add a detoxifying element to shampoo, add a teaspoon (5 milliliters) or capsule of activated charcoal to the regular amount of shampoo you use; wash and rinse as usual. For light hair, an extra rinse will remove any discoloration from the charcoal.
For a deep cleaning body scrub, you can add activated charcoal powder'2 to 3 emptied capsules for this purpose'to your usual body scrub as use as directed.
Keep in mind that activated charcoal is not recommended for daily use, but rather to be used as you would use any other deep-cleaning product. Don't use products with activated charcoal on dry hair or skin, as they are dehydrating and you don't want to lose more moisture. Whenever trying out a new product, do a test first to make sure the product doesn't stain. Though, not to worry, an activated charcoal hair product that leaves color behind should wash out with a regular shampoo and still have benefits for your hair and scalp.
Active charcoal powder can also be used to create a paste to treat minor wounds, skin irritations, allergic reactions, insect bites and stings and to draw out minor infections (when mixed with baking soda). For more severe cases, seek medical treatment.
Activated Charcoal has many uses and its being used in many application:
Here are some uses and applications that its being used for:
Shampoo
Soap
Teeth whitening
Blotting
Hangover
what is activated charcoal, exactly?
Unlike regular charcoal, which is a known carcinogen, activated charcoal is medicinal. It's the byproduct of slowly burnt peator coconut shells (or wood) that is treated with oxygen, a process which renders it highly porous and nonpolar, allowing it to adsorb (that is, bind to, as opposed to absorb) hydrophobic toxins and odors from gases or liquids up to 1,000 times its weight.
Storage:
Keep it in a sealed container as activated charcoal can easily absorb the impurities in the air.
Ingredients:
Natural and Organic Coconut shell charcoal
Storage:
Keep it in a sealed container as activated charcoal can easily absorb the impurities in the air.
Ingredients:
Natural and Organic Coconut shell charcoal
 *These statements have not been evaluated by the Food and Drug Administration. This product is not intended to diagnose, treat, cure or prevent any disease.
Disclaimer:- The information provided on this site is intended for your general knowledge only and is not a substitute for professional medical advice or treatment for specific medical conditions. You should not use this information to diagnose or treat a health problem or disease without consulting with a qualified healthcare provider. Please consult your healthcare provider with any questions or concerns you may have regarding your condition.Your use of this website indicates your agreement to this websites published terms of use and all site policies. All trademarks, registered trademarks and service-marks mentioned on this site are the property of their respective owners.