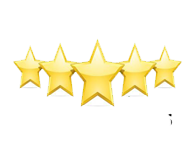 Verified Customer Testimonials

These are great, and it's true makeup is removed without soap. These are well made plush and feels so good and they are a nice size. I am going to buy a set of these for my sister...and I will buy another set for myself. I would recommend this product to my cousins and friends thank you for this wonderful product. TF

Absolutely love this cloth. It removes all my makeup in a few moments and then rinses clean. I gave one to my friend and she loves it too. I have to order more of these!

These are amazing...takes makeup off in a second...eyeliner...mascera....you name it

My girlfriend used makeup remover erasers from multiple brands. This one is the best so far. The best thing about it is that it is ll natural and chemicals free.

It is a good product, I just worked in a soap making project and the product worked very well, I definetly Will buy again to this store. Thank you

El envio se demoro una semana. Buen producto, gracias :)

I love this product. Definitely recommend. Noticeable difference even after first use!

Great products and great company!,,,instant improvement in my skins clarity,pore size and color! When the summer is here and me and my family have bug bites and rashes like poison ivy I am going to try using this clay for relief. Thank you Dermomama !

starsleaves skin smooth and clean....Goes on easy, packaged well, and really leaves skin smooth and clean.

Very happy w the product! It is 100% Dead Sea mud, feels so silky on my face, easy to use. It's helped me clear up my skin and heal some old acne. Will continue to use this product! Arrived promptly as well.

Amazing product....hooked for life!...I have a very sensitive acne-prone skin, so was skeptical to try this out first. But I'm glad I gave this a shot. :) Its easy to apply and has a soothing smell. What amazed me is that it leaves your skin smooth, glowing and youthful. Surprisingly no breakouts....I absolutely love this product. Also, to add I received prompt response for the queries I had from Customer Service...My only request is do not change this product and its ingredients!! Thanks

starsNew addition to my regimen..........Used on my hair and face mixed with aloe vera juice and apple cider vinegar for a wonderful mask. It detoxes but also moisturizes
By: T.F
By: britbobbi
By: valerie g.
By: Grumpy
By: A.C
By: Eduardo
By: Jess
By: Stacie
By: Caylah
By: NicoleL6
By: R.G
By: Equilla S.