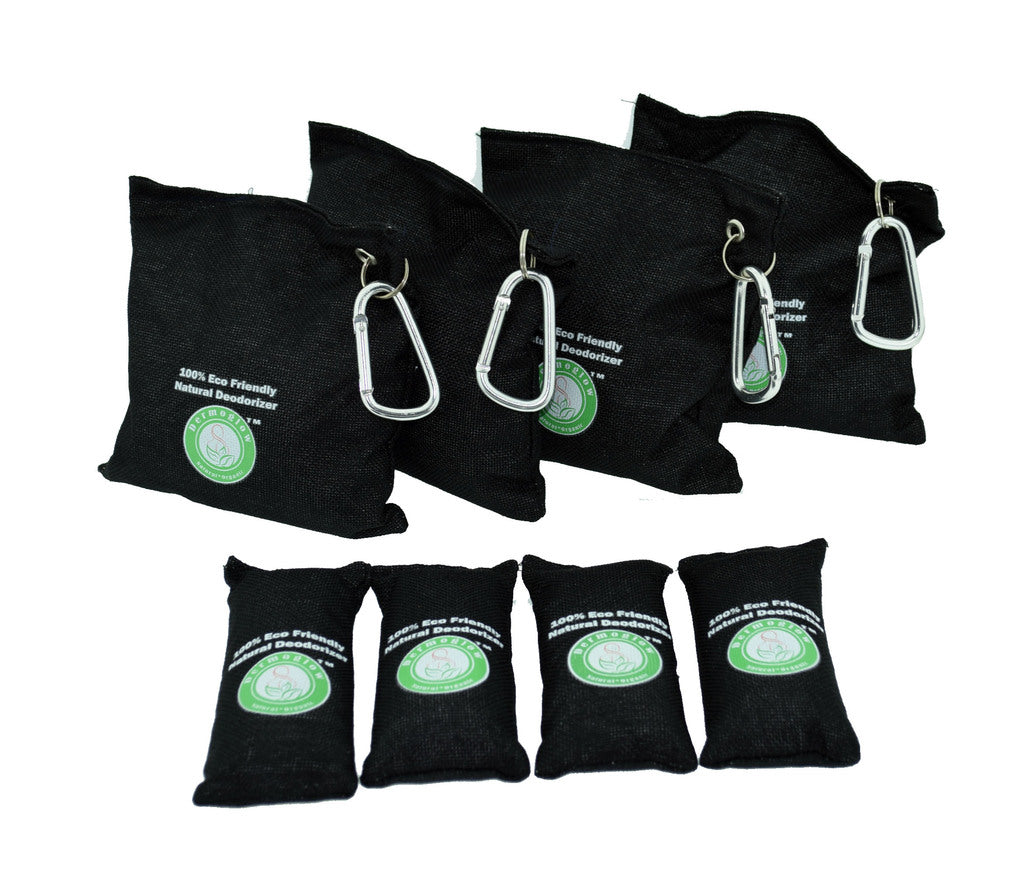 Why use unnatural and GMO sprays? when you can use natural and organic way to deoderize things in your car and around your house?
BEST Natural and Organic Air Purifying Bag Activated Coconut Shell Charcoal Better adsorption than Bamboo Air Freshener, Deodorizer, Odor Eliminator, Odor Absorber for Cars, Closets, Shoes, Rooms, Gym Bag.
Why ours is the best?
It is made with Activated Coconut Shell Charcoal (better adsorption than wood or bamboo).
No Trees cut
It is Natural and Organic and eco Friendly
Its is HAND stitched and packed in U.S.A.
Fragrance free. Chemical Free. None Toxic.

Convenient way to maintain a fresh, dry, and odorless environment. The bag is portable.

Reuse for up to 2 years. place the bag outside in the sun once a month for at least one hour to rejuvenate

Prevent or reduce mold, mildew, and Bacteria from forming by absorbing excess moisture